This is the view of the Student Center as one comes down the road from Audobon Park.
The front of the building features a patio walkup, with professional landscaping.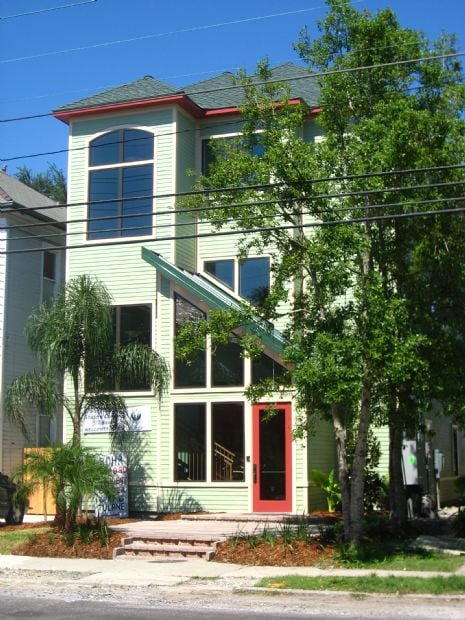 The architect, Charles Silbernagel, cleverly
created an angled front to ameliorate 
the tall narrow feel that the building 
would otherwise have.
As one comes through the front door, one enters the the main lobby. Eventually, this will be the space where we will have displays to thank our donors. 
Climbing the welcoming and sun-filled staircase takes one to the MAIN FLOOR.